Valuation Manager
Advisory
Our Corporate Finance division provides a wealth of Corporate Advisory, Valuation, Transaction and Litigation services to assist our clients to get closer to their growth ambitions. Specifically, our Valuation offering includes providing valuation advice across asset classes and equity types for transactional, regulatory, financial reporting and other advisory purposes.
This role will be responsible for leading all levels of valuation engagements including the development of junior staff and communications with all valuation engagement stakeholders.
The opportunity
A Corporate Finance Manager looking to progress their career with a focus on developing their experience in valuations across private and public markets.
Minimum of 5 years full time experience in a corporate finance and valuations;
Experience in preparing valuation assignments for financial reporting (AASB/IFRS) and regulatory (ASIC/ASX) requirements;
Understanding of accounting (AASB/IFRS) and regulatory (ASX/ASIC) requirements;
Understanding of valuation approaches to assessing the value of various classes of equities and other derivatives;
Experienced in analysing and challenging financial data;
Excellent communication and interpersonal skills and a willingness to be adaptable to meet individual client needs; and
About PKF
At PKF Melbourne, we've been dedicated to delivering exceptional financial solutions.
Our team have the knowledge and skillset to help you succeed in your career. We offer challenging and rewarding careers across a broad range of accounting disciplines.
We are not your typical accounting firm and whilst we share one vison, we are an independently branded network across Australia and Globally.
Working at PKF Melbourne opens doors to opportunities that have an impact on a local and global level and provide unlimited opportunities to where you can go.
Key responsibilities
Performing valuations of businesses, equity instruments and other assets for a range of purposes, including corporate valuation advisory, dispute resolution, transactional, financial reporting and regulatory such as independent expert reports for listed companies;
Liaising with client stakeholders and other advisors with respect to valuation scope and requirements including identification of applicable accounting standards and regulatory guidelines;
Managing junior staff with analysis and research into appropriate comparable companies and transactions;
Determining and implementing appropriate valuation methodologies in valuation engagements;
Preparing and delivering requisite valuation reports;
Preparing and reviewing financial forecast models;
Collecting, analysing and interpreting information on the financial standing, cost structures and trading effectiveness of organisations;
Managing engagement deadlines and ensuring engagements are completed in a timely and efficient manner;
PKF Melbourne is an endorsed employer for women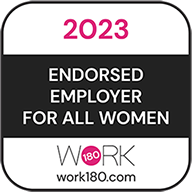 What you need to apply
To submit your application to the HR Team, click the Apply button at the top of the screen
Please ensure you hold Document Proof of Right to Work in Australia
Apply now
---
Meet the leadership team